Heritage Society Member Has Lifelong Connections to Adrian Dominicans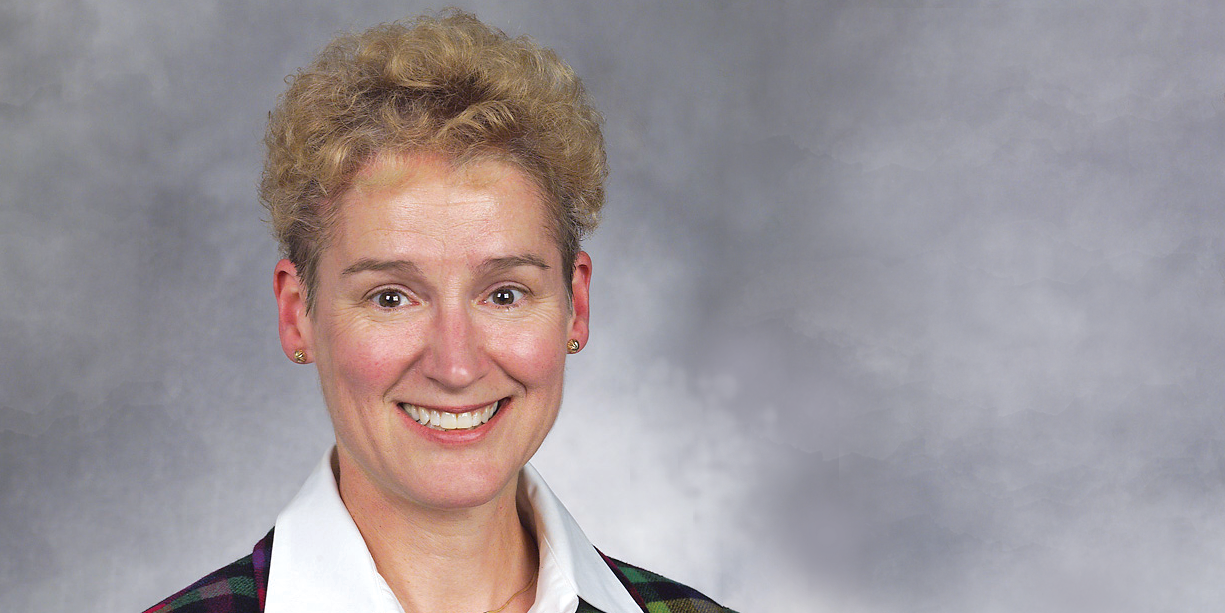 For Dr. Laura Gellott, being a member of the Heritage Society has been a way to give back to a Congregation that she has been connected to for her entire life. In fact, her family has been connected to the Adrian Dominican Sisters since before her birth. Two of her grandfather's sisters have been prominent Adrian Dominican Sisters: Sister Mary Francis (1890-1971) as a school administrator who also helped with the formation of novices, and Mother Mary Genevieve Weber as Prioress of the Congregation from 1962 to 1968. "We would go to Adrian as a family and visit them," Dr. Gellott recalls. "When didn't I know the Adrian Dominicans?"
But she got to know the Sisters on a different level throughout her 12 years at St. John School in Ypsilanti. "I have very good memories of a number of the Sisters, starting with Sister Victoria, my first grade teacher," she said. Also standing out in her memory are Sisters Marie Matthew Devine, seventh and eighth grade; and her high school teachers, including Sisters Therese Noel (now Sister Marilyn Francoeur); Carol Denise Koenig; and Francis Kevin (Patricia Brady).
"The Sisters were smart, talented, dedicated women - and kind," Dr. Gellott recalls. "I don't have the horror stories that comedians have built their routines around. Those Sisters gave us so much in terms of education, and by working for almost nothing as they did, allowed even large families such as we all were in the '50s and '60s to get the kind of education we did."
The education that they received at St. John's set a "remarkable foundation" for Dr. Gellott's life and those of her classmates in the 59-member high school class. She went on to study at Marquette University and went straight from there to earn her PhD in history from the University of Wisconsin-Madison. She is now retired after teaching for 30 years at the University of Wisconsin-Parkside. Her classmates - who still gather for reunions - have also gone on to professional lives and have done well as parents.
"I think it's important to give back to the Adrian Dominicans in gratitude to what they gave to us," Dr. Gellott said. "Just as they're an important part of my past, it's meaningful to me that I'm still in contact with them and with individual Sisters, knowing that I'm supporting their ongoing work."